One thing that I love of about Omni Chic is having the opportunity to set up my table and sell my creations at amazing local events. This weekend, Saturday to be exact, we had the opportunity to participate in Women United's event called Girl Talk: Woman by Nature, Lady by choice.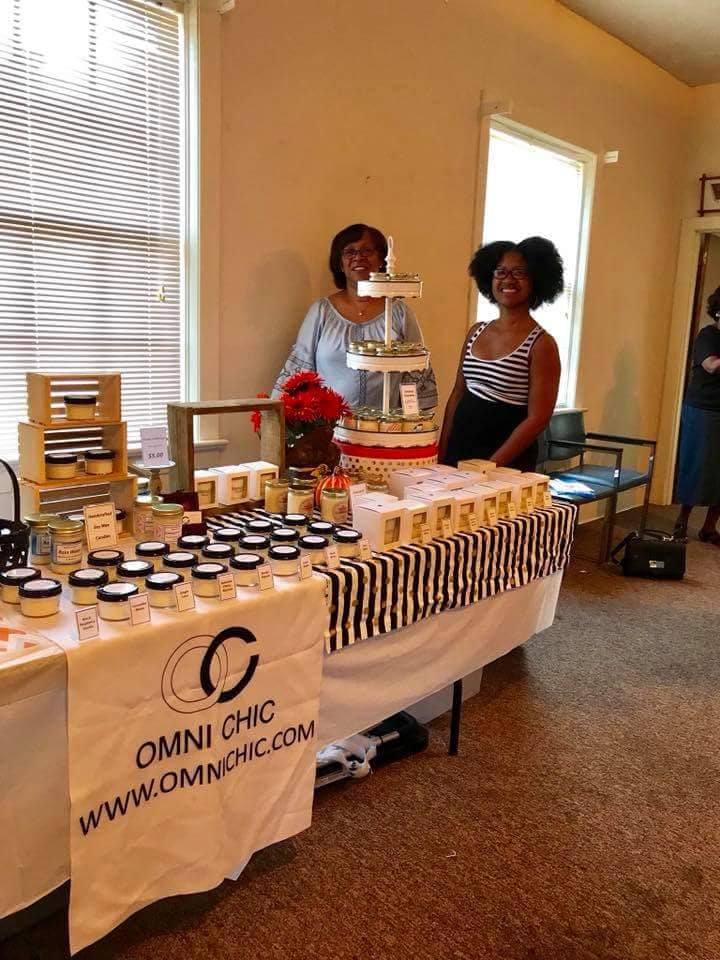 This is my table. (Please excuse the wrinkled banner. EEKK...)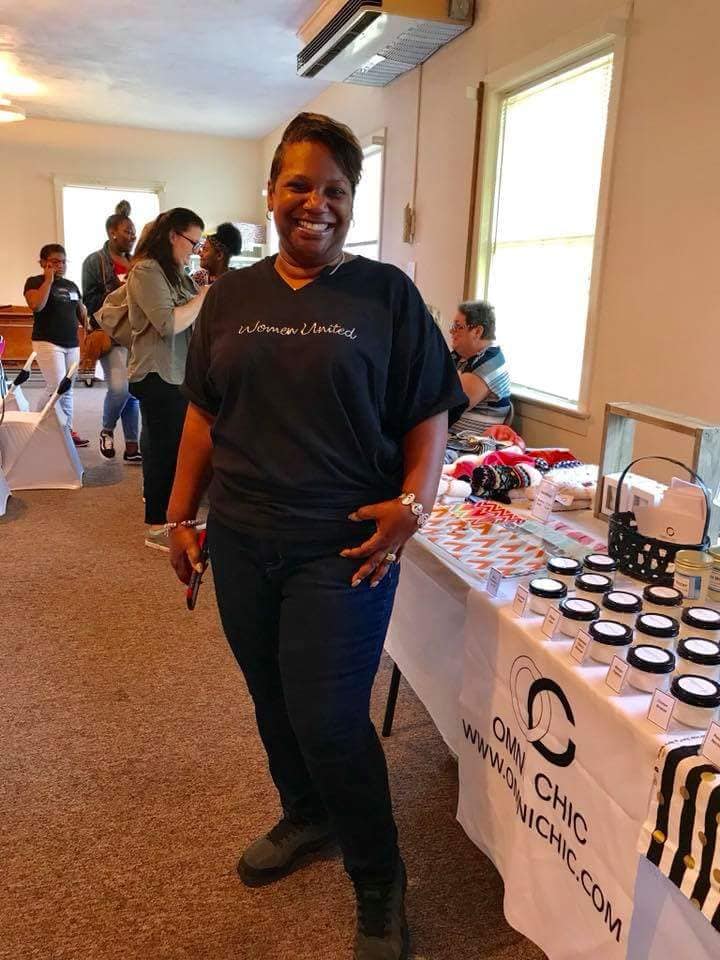 One of the ladies from Women United visiting our table. I have to give a shout out to the women in this organization. This was their third event. I've been blessed to participate in all of them. Every one has been a great success.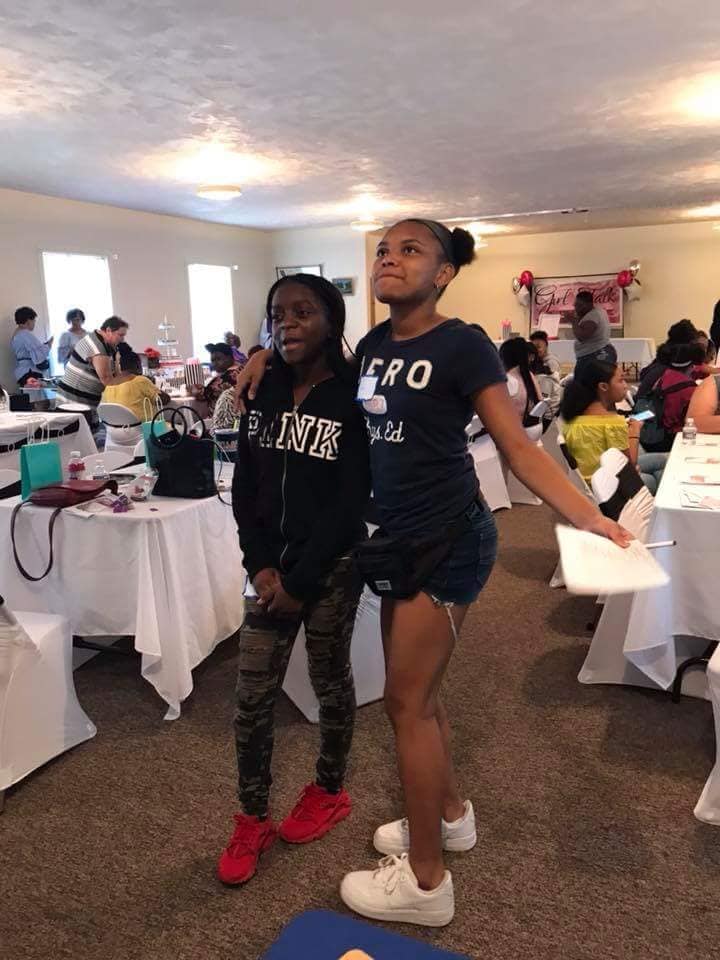 As you can see, the girls have so much fun at these Girl talk sessions. Each girl visits the vendor tables and asks the participants about their business or non-profit organization. I love, love love this portion of the event. Sharing the Omni Chic story, learning about the girls goals and aspirations. It's a great feeling.
Before I go any further I have to point out my Mom and Aunt at the table in the top left corner. I accidentally over booked myself. (Slaps forehead) My mom and Aunt graciously stepped in and held down the fort in my absence.
My village has always supported me :)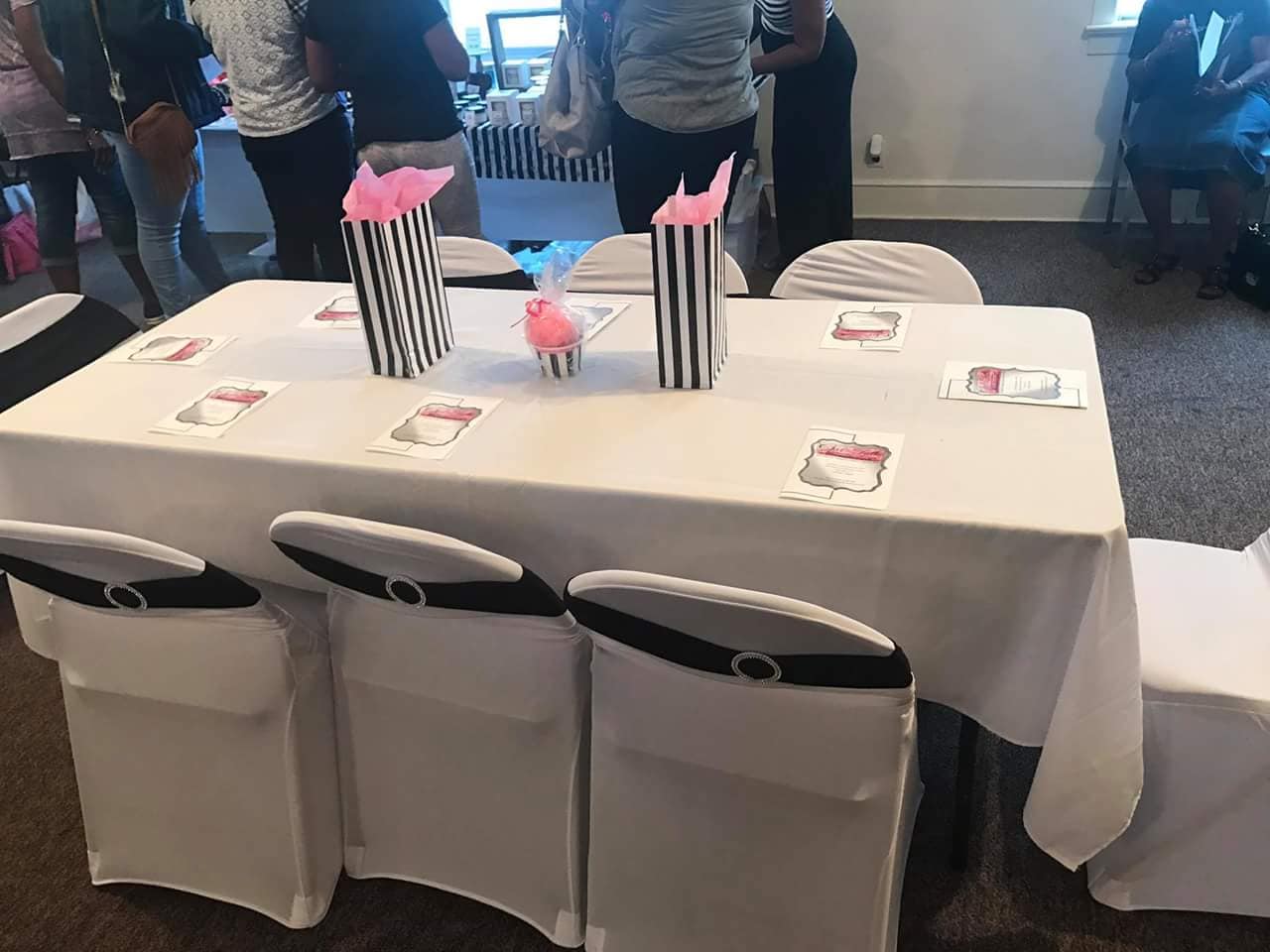 I know this picture is cut off, but it was the only picture I could find with girls visiting the table.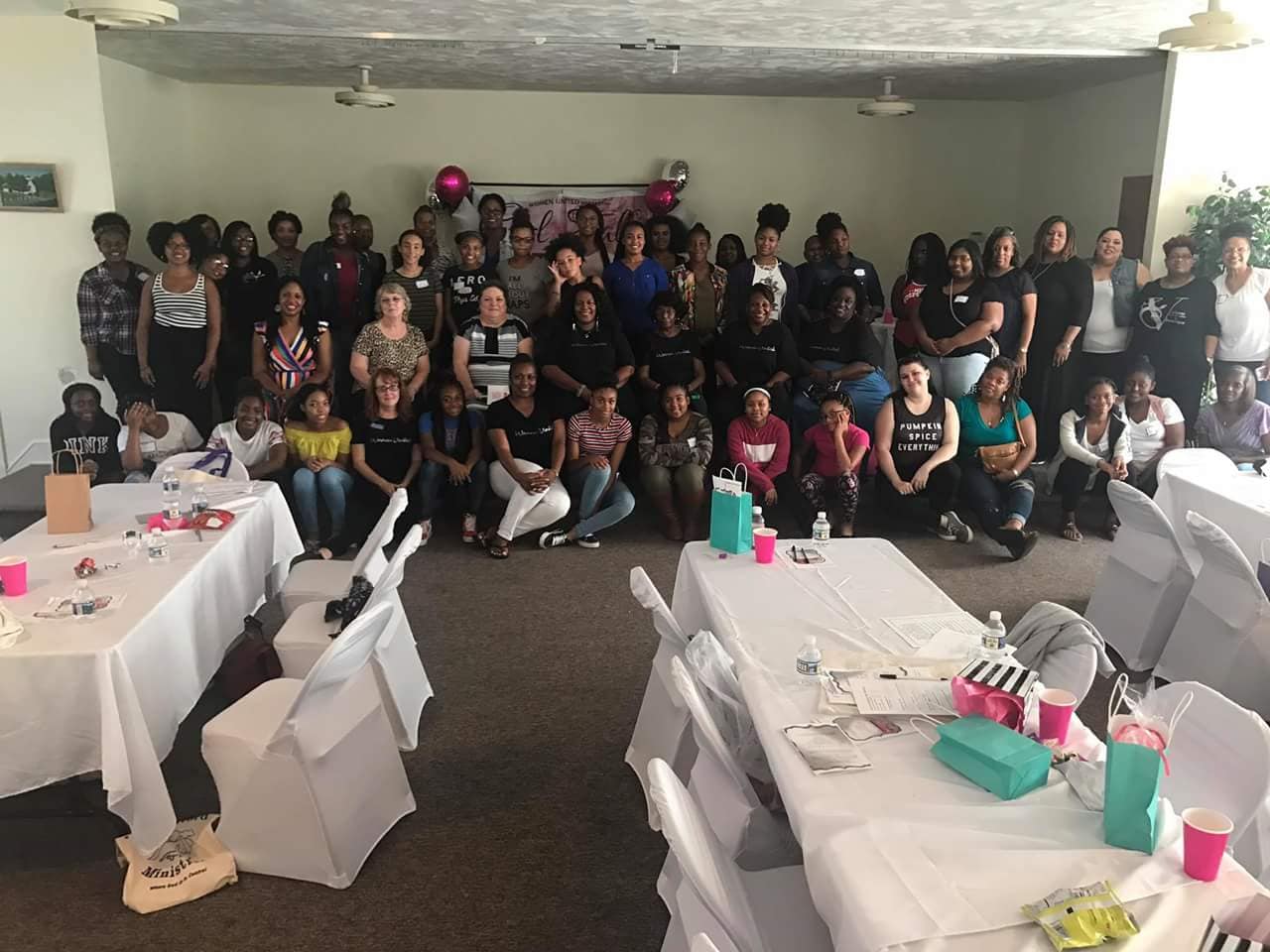 And here is all the ladies that came out to this event. I truly believe this event has impacted the girls in our community in a major way.