The New Year is only a few days away. Do want to make changes in 2019, but need more than New Year resolutions?
Join Omni Chic as we create goals and plan actions to achieve those goals for 2019!
This is a free event open to all ages. Space is limited for the planning session but every attendant will have the opportunity to mix, mingle and shop!
Angela Williams of Focus Point Mental Health, LLC will help guide your planning by utilizing vision boards.
Knyta S White will be onsite showcasing Z and A Custom Planners. Organization is key when planning goals. These beautiful planners will be a needed tool for 2019.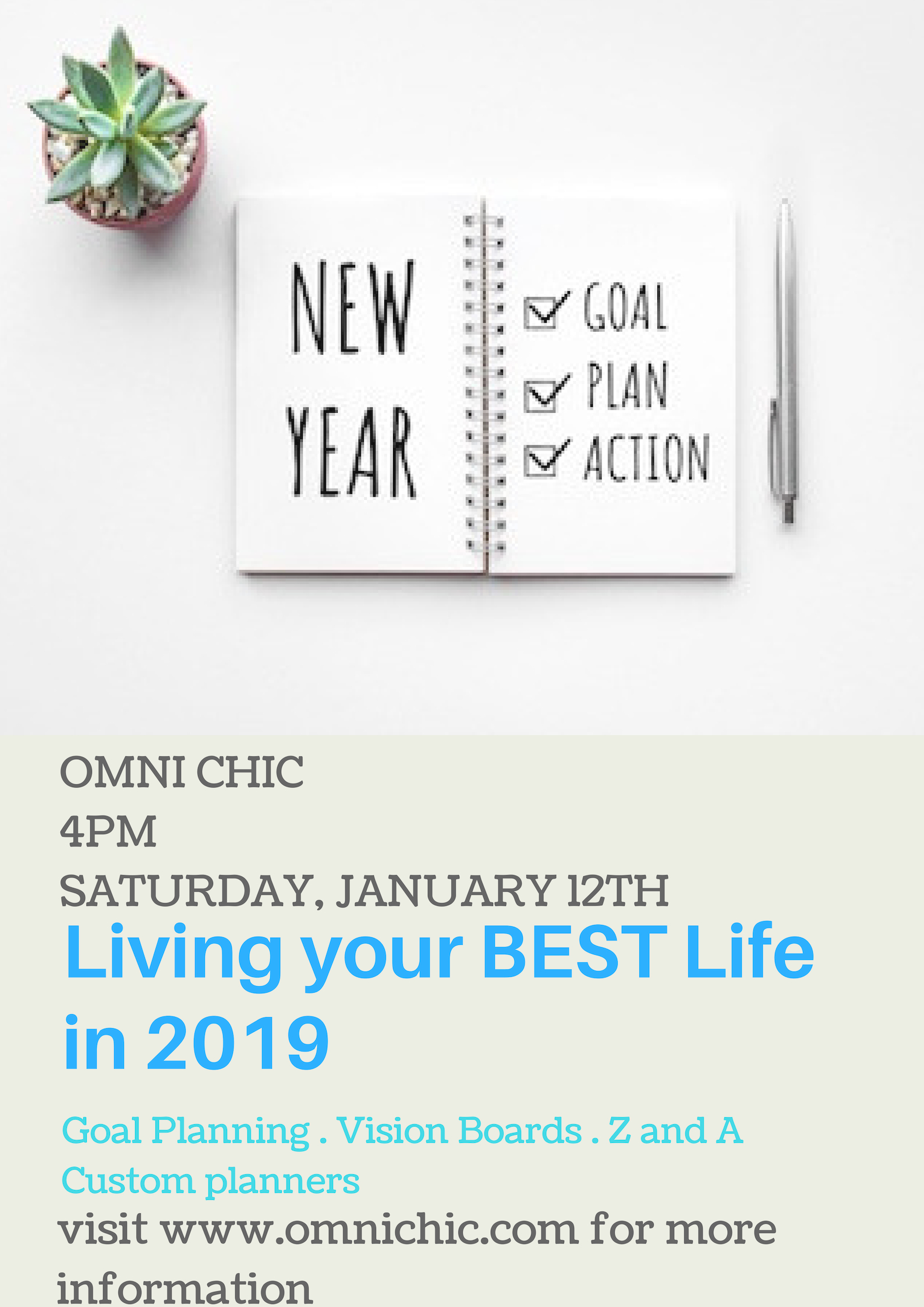 Ladies, we can do great things when we support each other. Let's start the year off strong together!